Insight Edition 7

30 September 2020: Edition 7
From the Independent Assessor
Kathleen Florian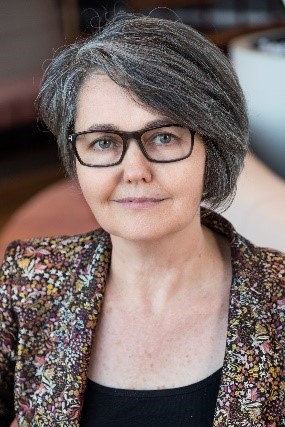 There have been some significant changes to the local government landscape in 2020. The quadrennial elections in March saw almost half of the state's 578 council positions change hands, and then important changes to the local government legislation and regulations commenced on 12 October.
The changes included a new conflict of interest framework with five key differences to how conflicts of interest are categorised and managed. These important changes have been highlighted below in Case Study 2, which also introduces an innovative tool to help councillors navigate the new laws.
In our Toolkit we provide links to the updated Queensland Councillor Code of Conduct, new model meeting procedures, and resources developed by the Department of Local Government, Racing and Multicultural Affairs (DLGRMA) to assist councillors to understand and comply with register of interest obligations.
In the previous edition of Insight, I raised concerns about the way inappropriate conduct complaints were being handled by some councils. While inappropriate conduct might be a lower-level matter, dealing with it consistently and fairly reinforces standards and prevents any escalation in conduct.
My office has been working on ways to provide greater support to councils to deal effectively with inappropriate conduct and to overcome some of the issues we observed. These initiatives have already been shared with council chief executive officers (CEO) and are detailed in Case Study 1.
When the Office of the Independent Assessor (OIA) commenced I committed to providing you with ongoing and transparent data on emerging issues and trends in councillor conduct complaints.
This edition of Insight provides our first quarterly snapshot of for the 2020-21 financial year. From 1 July – 30 September, we received 250 complaints, which represented an 18% increase on the same period last year.
Often the bigger councils with higher numbers of councillors and constituents attract the most complaints, but the figures for South East Queensland fell by about one-third.
The spike in complaints was seen in parts of regional Queensland, including the Far West, the Far North, Greater Brisbane and the Darling Downs, and the Torres and Western Cape area which is made up of eight First Nations councils.
At the March elections there was a significant turnover in First Nations councils, with more than three quarters of all positions changing hands. I am advised this result is not unusual, but it strongly suggests that targeted induction and capacity building for our new Indigenous councillors should be a key focus.
The OIA will closely monitor any emerging issues or trends to inform tailored interventions, training, or the need for further resources, particularly as the new laws and regulations take effect.
As always, we welcome your feedback on your own experiences.
Kathleen Florian
Contact: independentassessor@oia.qld.gov.au
Phone: 1300 620 722
OIA complaint management at a glance: 1 July-30 September 2020

*NFA: no further action taken
** Four complaints were referred to the Crime and Corruption Commission (CCC) immediately after assessment. Twelve complaints were captured by an arrangement which allows the OIA to commence investigations into agreed categories of corrupt conduct and advise the CCC monthly by schedule.
Case study 1: Helping councils deal with lower-level conduct
Dealing effectively with lower-level conduct breaches (i.e. unsuitable meeting conduct and inappropriate conduct) is an important way to consistently reinforce conduct standards.
Timely, objective and balanced consequence management at this level ensures conduct issues do not escalate over time, which is central to establishing and maintaining a robust integrity culture and public trust.
As a result of COVID-19, many councils have moved to streaming council meetings online for the first time, and many communities are engaging with council business more directly than ever before. How those meetings are conducted, and how councillors conduct themselves in meetings, sends important cultural messages.
To help mayors and chairs deal with unsuitable meeting conduct (which is a breach of the Code of Conduct), the OIA has collaborated with the Local Government Association of Queensland (LGAQ) to record a training video which explains model meeting procedures and shows how a meeting chair should deal with different scenarios. This training is available to LGAQ members on its website.
The OIA assesses inappropriate conduct (i.e. a breach of a council policy or resolution or a breach of the Code of Conduct outside a meeting) but cannot investigate it unless the matter is tied to misconduct. Instead, these matters must be referred to the relevant local government to deal with. It is the responsibility of all councillors acting together to determine whether a colleague has engaged in inappropriate conduct and if so, what sanction should apply.
As previously observed in Insight, the 2019-20 data on how councils dealt with inappropriate conduct raised concerns about the fairness and effectiveness of the process, as well as consistency across the local government sector.
To support councils to deal more effectively with inappropriate conduct the OIA has put the following strategies in place: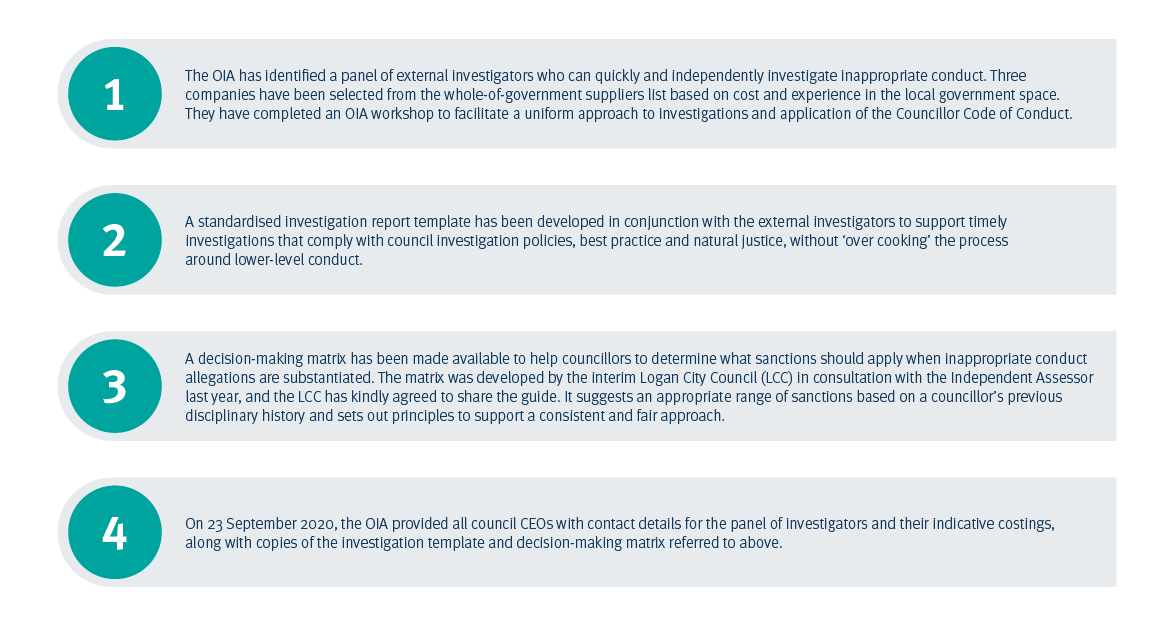 The establishment of this investigation panel does not affect the existing complaints management framework. The OIA will continue to thoroughly assess all complaints received, and those involving suspected inappropriate conduct will still be referred to the relevant council to handle once a natural justice process has been conducted.
OIA referrals may now include a recommendation to engage an investigator from the panel when the complaint involves a mayor or is made by one councillor against another.
Councils are free to use one of the companies on the panel even if the OIA does not make such a recommendation.
It is hoped that greater investment in, and commitment to dealing effectively with, lower-level conduct now will mean less higher-level conduct breaches in the future.
Complaints: data & trends
The trends observed in the 2019-20 financial year have largely continued with the public remaining the biggest source of complaints, lodging 46% of all allegations about councillor conduct from 1 July to 30 September 2020.
The local government sector continues to come a very close second, making 45% of complaints to the OIA. This is a pleasing result as it suggests that members of the local government sector are themselves bringing concerns forward.
Even more encouraging is the increasing number of councillors who have referred themselves to the OIA, suspecting they may have made a mistake. Ten self-referrals were made over the past three months which is just one fewer than the 11 self-referrals lodged in the entire 2019-20 year.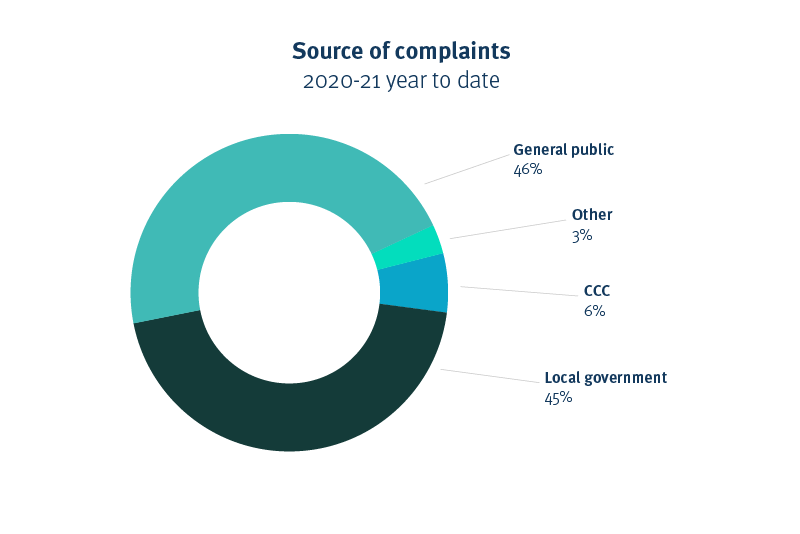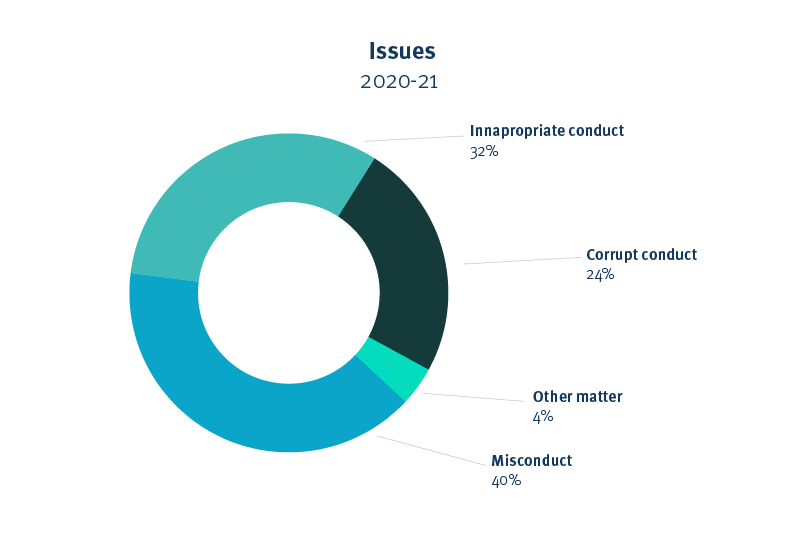 The analysis below details the number of complaints received however care should be taken in drawing inferences based on numbers alone. A high volume of complaints related to a particular council or region could point to a problem, but it could equally indicate a focus on identifying and reporting councillor conduct. The relative size of councils and the number of councillors are also relevant considerations.
Complaints: South East Queensland
The following graphs depicts the number of complaints received about councillors in South East Queensland from 1 July – 30 September 2020.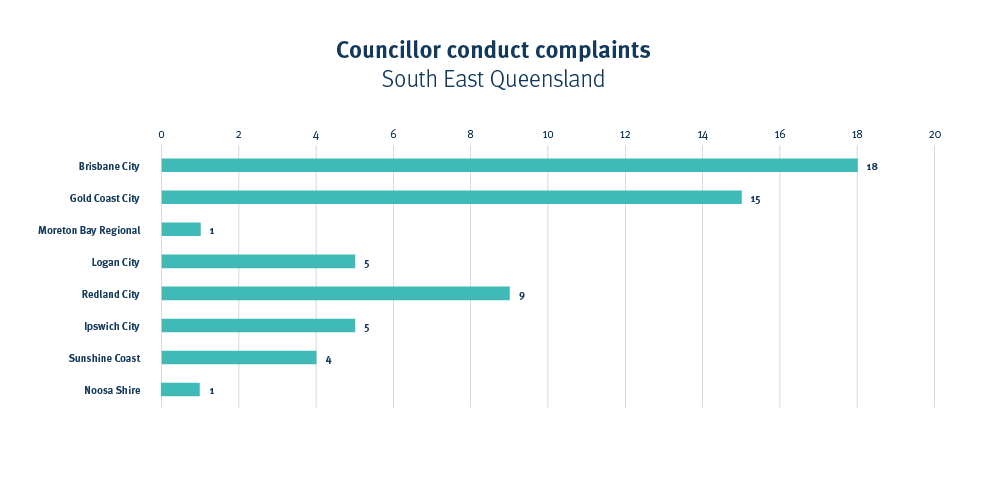 The top five complaint issues in South East Queensland were: breach of the Code of Conduct (36%), breach of trust (33%), conflict of interest (12%), social media (7%) and breach of policy and release of information (3% each).
Complaints: Regional Queensland
The graph below highlights complaints received about the conduct of councillors in regional Queensland from 1 July-30 September 2020. See the councils in each area here (PDF, 150KB).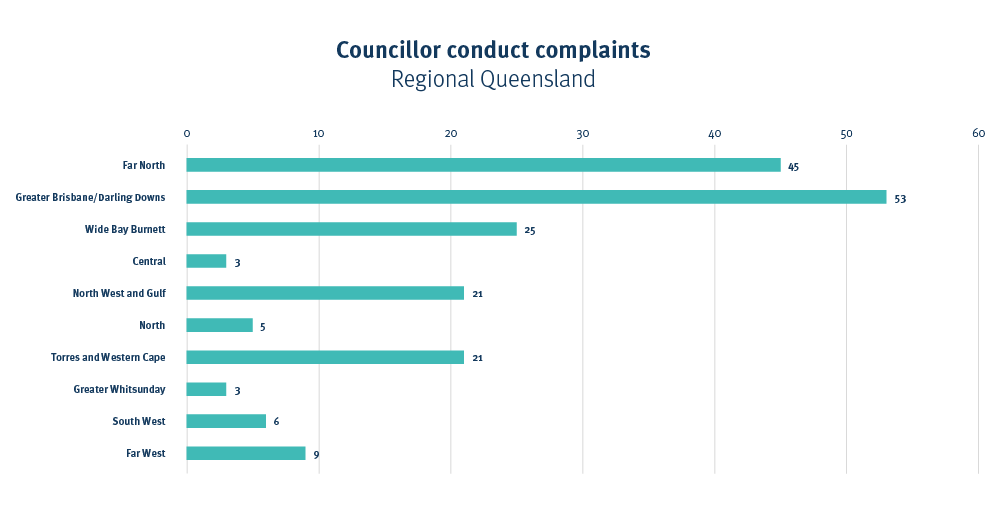 The top five complaint issues in regional Queensland were: breach of trust (30%), breach of the Code of Conduct (22%), conflict of interest (20%), dishonest/impartial performance (6%) and not councillor conduct (5%).
Social media issues make up 4% of complaints in regional Queensland.
---
Investigations 1 July – 30 September 2020

Disciplinary matters as at 30 September 2020

With the OIA legal team as at 30/09/20:
44 matters involving
21 councillors
72 allegations
The OIA legal team conducts a natural justice process for each matter, prior to a possible referral to the Councillor Conduct Tribunal (CCT)

With the CCT as at 30/09/20:
41 matters involving
31 councillors
66 allegations
A key focus of the OIA has been progressing appropriate matters to the Councillor Conduct Tribunal (CCT)
In the first quarter of 2020-21, 23% of complaints assessed by the OIA led to an investigation.
The top five issues were: conflicts of interest (30%), breaches of trust (26%), dishonest/impartial performance (10%), material personal interest (8%) and releasing information (7%).
Other issues that became subject to an investigation included failing to update registers of interests, policy breaches and social media issues.
Investigations and disciplinary matters: South East Queensland 1 July – 30 September 2020
The following graph shows by council, as at 30 September 2020:
the number of investigations into the conduct of councillors
the number of matters with the OIA legal team undergoing a natural justice process, prior to a possible referral to the Councillor Conduct Tribunal (CCT)
matters before the CCT
matters already decided by the CCT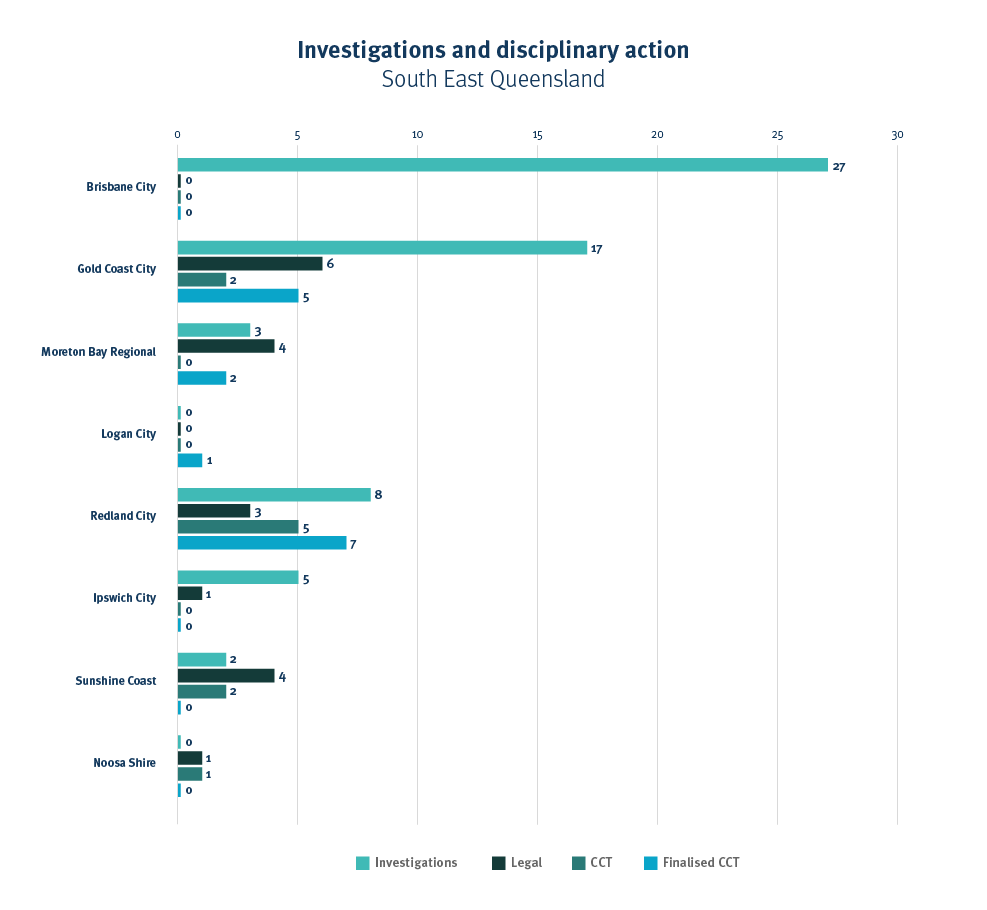 NB:
The Ipswich and Logan City Councils were reinstated at the local government elections in March 2020.
Brisbane City Council came within the OIA's jurisdiction as of 30 March 2020.
Investigations and disciplinary matters: Regional Queensland 1 July – 30 September 2020
The following graph provides the same data as above in relation to regional Queensland councils. See the list of councils in each region here (PDF, 150KB).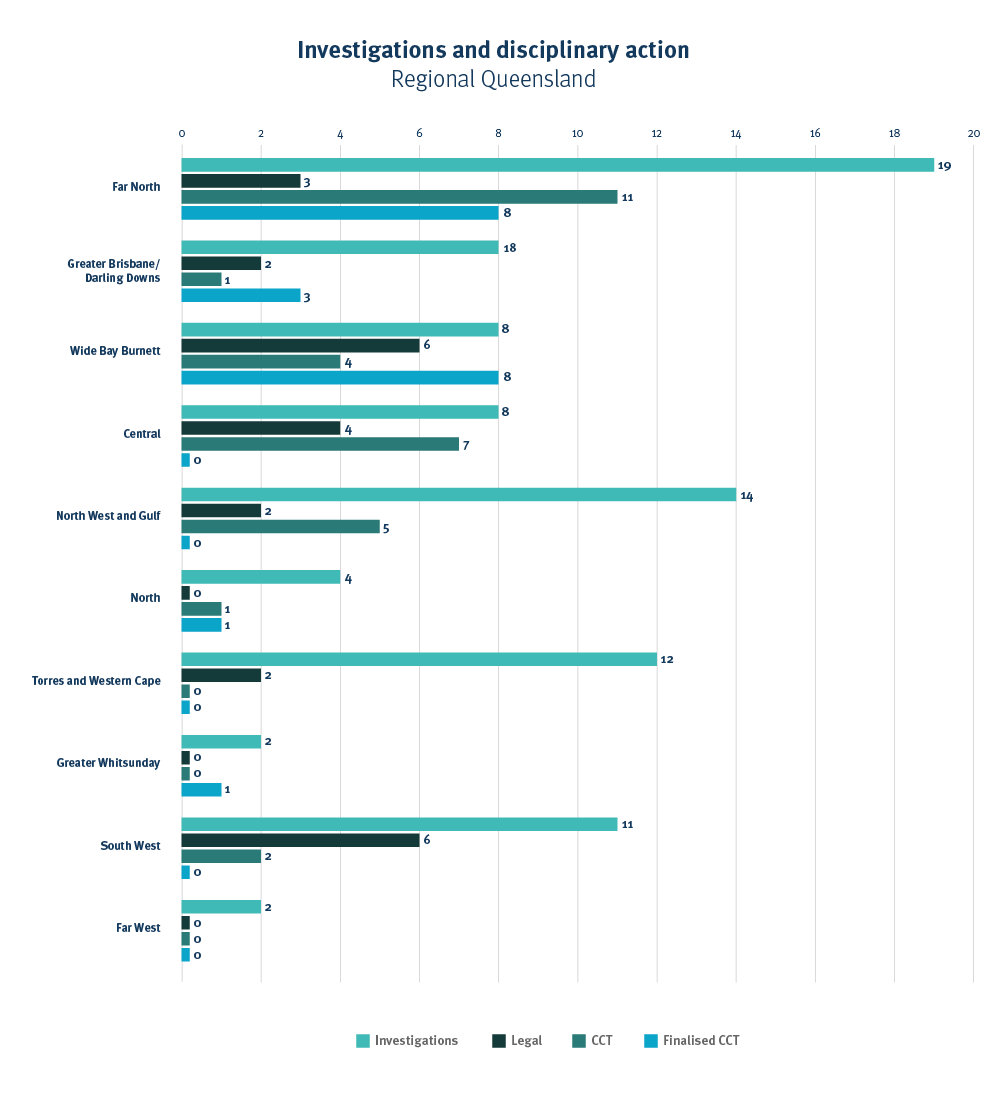 ---
Case study 2: New conflict of interest framework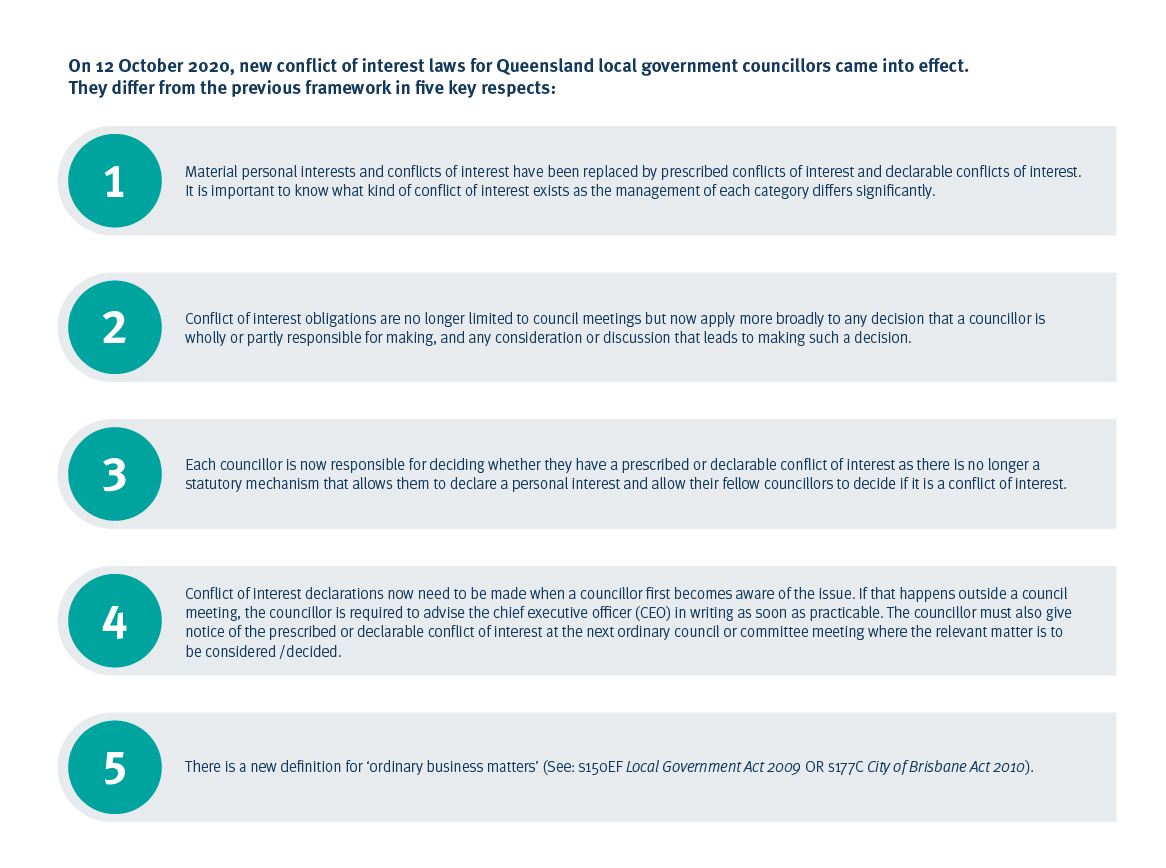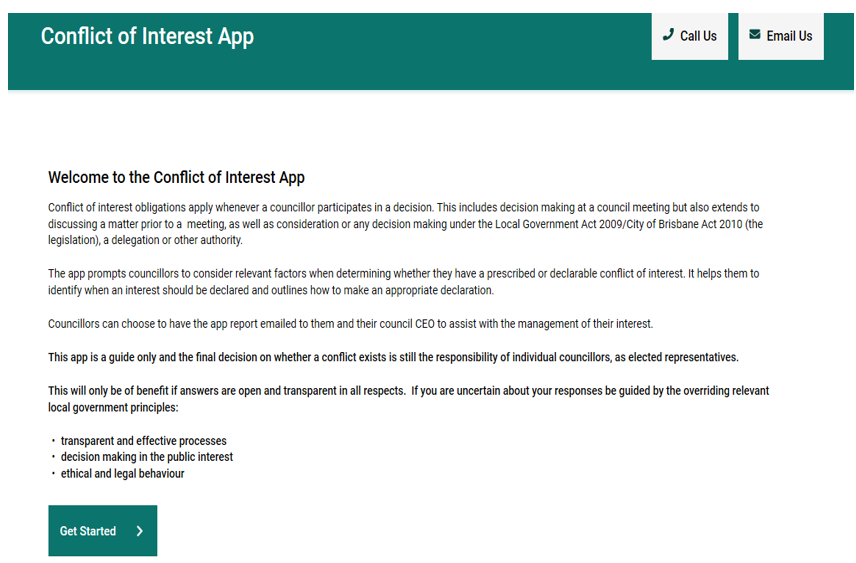 To assist councillors to navigate the new framework, the OIA has worked with the Local Government Association of Queensland (LGAQ) to produce a Conflict of Interest App, which is available on the OIA and LGAQ websites.
The app uses decision-tree logic to assist councillors to understand their interests by asking the following questions:
What is the matter under consideration by council and how does it relate to your interest?
Is the matter an ordinary business matter?
Is your interest a prescribed conflict of interest?
Or does it fall within a possible exception to a prescribed conflict of interest?
If not, is your interest a declarable conflict of interest?
Or does it fall within a possible exception to a declarable conflict of interest?
When/how you should declare an interest and what options there are to manage your interest.
The app also allows councillors to document their interest in relation to a matter and to either report a conflict of interest to the CEO in accordance with their legislative obligations OR to retain a time-and-date-stamped record that shows they have considered the matter. Contemporaneous records can be important if a councillor becomes the subject of a complaint over their handling of a matter.
The app simplifies 18 pages of legislation and aims to help councillors work through some of the more complex issues. As such it is an educative tool which will become quicker to navigate once councillors become familiar with it.
The OIA and the LGAQ will work on embedding optional video content to help to explain the new rules and we are keen to receive your feedback so the app can be further fine-tuned. Please provide any comments or suggestions in the feedback form on the app or email OIAmedia@oia.qld.gov.au.
---
Toolkit
Check the OIA website for helpful resources including:
The OIA-LGAQ Conflict of Interest App
OIA-QIC Councillor Aid-Duty to Report. This guide will assist councillors to raise any suspicions or beliefs that another councillor has a conflict of interest which has not been declared. It was developed by the OIA and the Queensland Integrity Commissioner.
The DLGRMA website has useful resources too:

Last updated: 28 Oct 2020