Councillor complaints now prioritised
Monday 11 March 2019
In the first three months of operation, the new Office of the Independent Assessor has received almost 500 complaints about the conduct of Queensland councillors.
Independent Assessor Kathleen Florian, head of the OIA, asked councillors and the community for their patience as the office is already dealing with almost three times more complaints than anticipated in a full year.
"Our teams of investigators and lawyers have been working hard to manage the volume of complaints and investigations," Ms Florian said.
"I want to reassure councillors and people who have lodged complaints that these matters are important.
"I appreciate your patience as we now prioritise complaints to maintain our charter to effectively and transparently manage councillor conduct complaints."
Of the 500 complaints, 121 are under active investigation as suspected misconduct, investigations have been concluded on 20 matters and they are now pending possible referral to the Councillor Conduct Tribunal, four matters have been referred to the Councillor Conduct Tribunal, 53 are currently under assessment, 202 have been dismissed or no further action taken and 91 have been referred back to local government or other agencies.
In the financial year to date, the number rises to 588 complaints for the 2018–19 financial year.
A complaint may be dismissed because the complaint lacks substance, is not a justifiable use of resources, is vexatious or it is not in the OIA's jurisdiction.
If a complaint raises a reasonable suspicion of corrupt conduct it is referred to the Crime and Corruption Commission.
"Early trend analysis indicates that dealing with conflicts of interest and how councillors engage with social media are live issues," Ms Florian said.
"Early identification of these trends led to a collaboration with the Queensland Integrity Commissioner to produce Personal Interest guides and meeting aids for councillors and the OIA is now working with the Local Government Association of Queensland to provide guidance about the use of social media in the context of the Councillor Code of Conduct."
The Office of the Independent Assessor is also committed to a transparent complaints process and will be publishing quarterly reports to monitor complaint trends and themes and to support local governments to proactively identify prevention opportunities.
The first report will be published next month. Subscribe to Media Release and Updates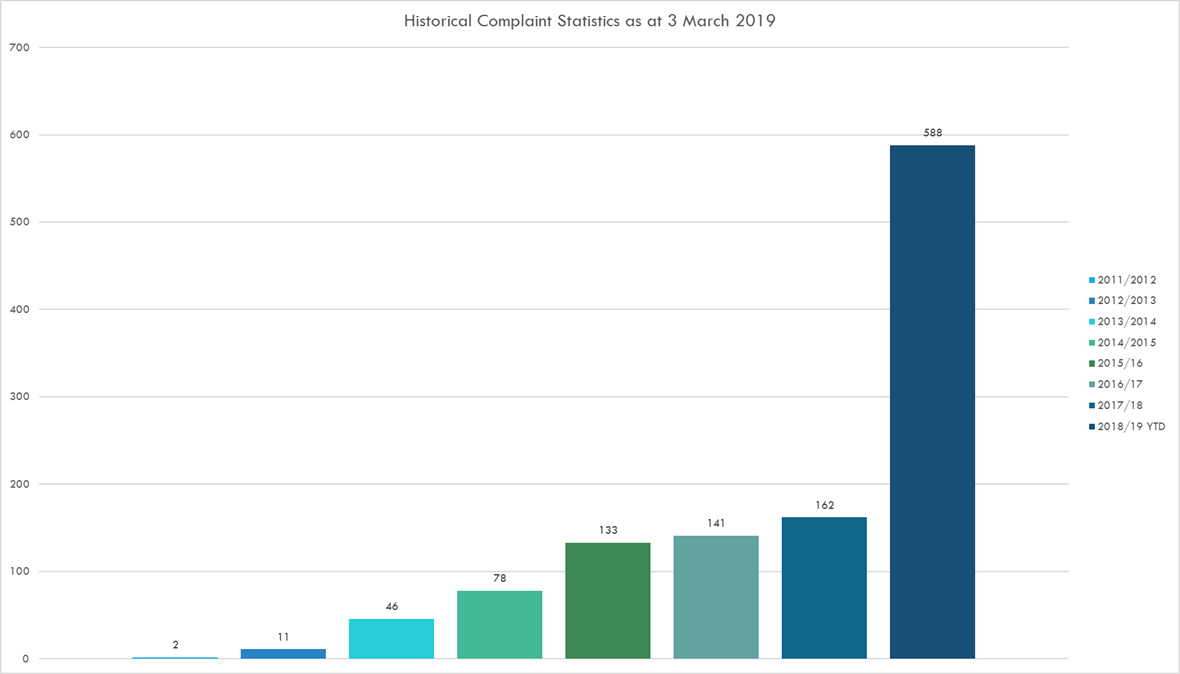 ENDS
Contact OIAmedia@oia.qld.gov.au.
Last updated: 11 Mar 2019